Lisa Highton, Former Publisher of Two Roads
Born and educated in London, I took a quick trip to Australia and stayed for a very long time, only moving back to London in 2005.   During my time there I worked with Macmillan, and was publishing director of Doubleday, HarperCollins and, finally, Hodder & Stoughton (now Hachette) which I joined in 1993. Although I've been an editor for decades, I've worked in most aspects of publishing: sales, publicity, educational editing, and both adult and children's publishing. I've also been a freelance journalist and an author.
Australia fed my love of travel and curiosity about other places.  Australians travel a lot and read widely so I love books about other places and different experiences. I'm a big fan of American and Australian writing – voice and place-led narrative. Interestingly, Two Roads now has a lot of Scottish writers – think if I had a reading DNA splice it would show a mixture of  American, Scottish, and Australian. Oh yes, and English!
I started Two Roads in 2011 – around twelve to fifteen books a year – roughly half fiction and non-fiction. Strong narrative-led stories, over a wide range of subjects that appeal to us personally. This small number allows us to concentrate on publishing books thoroughly and devoting the necessary time and attention. Since we started we have gone from strength to strength, still sticking to the magic fifteen.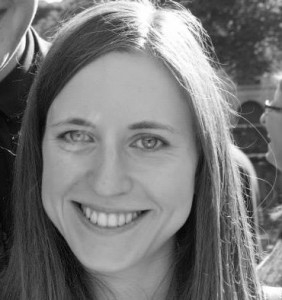 Kate Hewson, Editorial Director Non-fiction
A combination of a love of stories and undiagnosed myopia meant I spent most of my childhood with my nose firmly planted in a book, and – though I do now have glasses – things are much the same today. After studying English at UCL I weaselled my way into an editorial assistant job in non-fiction at Pan Macmillan, where I worked my way up to editor across the Macmillan, Sidgwick & Jackson, Rodale and Boxtree lists. In 2013 I joined Icon Books as commissioning editor, publishing everything from history and politics to humour and business titles.
Which leads me to now! I joined Two Roads as senior non-fiction editor in February 2015, to expand our strong narrative non-fiction list. I have pretty magpie-ish tastes (which is one of the reasons I love working in non-fiction), but put simply I'm looking for those books that drag you in and don't let go – stories that are stranger than fiction, brilliantly written and dying to be told. The books I have the most professional jealousy over include Do No Harm, The Hare with Amber Eyes, The Immortal Life of Henrietta Lacks, An Astronaut's Guide to Life on Earth and Yes Please, and I'm after similarly unique voices; writers with the gift of communication who can illuminate their subject matter with ease and flair.
Kate Craigie, Senior Editor Non-fiction
I grew up in coastal Essex (on an actual island, in fact), and was a late-bloomer when it came to books, only discovering a love for literature in my late teens. After reading English at Cambridge, spending a year in France eating all the cheeses soaking up the culture, and internships at various indie publishers and literary agencies, I got my first job in publishing at John Murray Press in 2013. I've stayed here ever since, working on books by authors as varied as Roald Dahl, Stephen Hawking and Billy Connolly.
Now Senior Editor, I work on non-fiction at Two Roads, as well as across the trade imprints of John Murray Press, which allows me to indulge my wide-ranging non-fiction tastes – my list spans memoir, social history and popular science. I'm drawn to smart, funny, moving, well-researched, conversation-starting books from diverse voices; to books that capture the mood of the moment and that retell histories from a fresh perspective.
Charlotte Robathan, Assistant Editor
Born and bred in London, I went up north to complete my undergraduate Religious Studies degree at Edinburgh University. Deciding the arctic conditions were a bit much, I chose to swap Scotland for Sydney for a year's study, but have now come full circle and returned to London. Often teased for my habit of editing friends' essays for fun, the next logical step was to find a job in editorial where I could hone my craft and be amongst fellow word nerds… Which brings us to 2020, a turbulent year, but a special one for me as I joined Two Roads as Editorial Assistant.
………………………………………………………………
Favourite books (Lisa)
Personally, I buy a lot of books for which there never seem to be enough bookshelves.  Too many books too little time will be my epitaph when my TBR pile finally falls over and buries me. So here is a (by no means exhaustive) list of  just some of the  books that I would always make sure I had around me or have read recently and loved (with probably no surprises either)…
Lists are daft things but here goes:
The Great Gatsby, Le Grand Meaulnes, Jane Eyre, Cold Comfort Farm, The Outcasts, Three Men in a Boat, One Day, I Capture the Castle, The Water Babies, Rebecca, Little Women, Jonathan Strange & Mr Norrell, Cloud Atlas, Atonement, Prep, Running With Scissors, His Dark Materials, The Book Thief, A Fine Balance, Vanity Fair,  Olive Kitteridge, Tinker Tailor, Scoop, The Wasp Factory, March, Room,  Across the Nightingale Floor, The Woman in White, Sherlock Holmes, Red Dragon, Crossing to Safety, The Music Room, The Levant Trilogy, The Sense of an Ending,  Persepolis, How I Live Now, Restless, Cloudstreet, The Man Who Loved Children, all or most of Nancy Mitford/Nora Ephron/ Raymond Chandler/Graham Greene/ David Sedaris/Grimm's Fairy Tales
Short stories: Saki, Maugham, Chekov, Dahl, Moore, Carter, de Maupassant, Moore to name but a few obvious ones.
Looking for something to read?  Try this – The Guardian 100 best novels
………………………………………………………………
Favourite books (Kate H)
This is a very non-exhaustive list of the books that would spring into my head if someone asked what they should read next. Apparently I like books with either animals or the word 'castle' in the title.
I Capture the Castle, Moby Dick, Leviathan (Philip Hoare, not Thomas Hobbes), Direct Red, We Have Always Lived in the Castle, Crossing to Safety, They Came Like Sparrows, The Time of Our Singing, The Hare with Amber Eyes, The Painted Veil, His Dark Materials, All Creatures Great and Small, Nothing to Envy, Random Family, The Handmaid's Tale, Into the Wild, Fahrenheit 451, Adventures of Huckleberry Finn, The Bell Jar
………………………………………………………………
Favourite books (Kate C)
I read a mixture of fiction and non-fiction, and a non-exhaustive list of my favourites includes:
Non-fiction: The Five by Hallie Rubenhold; Animal by Sara Pascoe; Invisible Women by Caroline Criado Perez; I Am I Am I Am by Maggie O'Farrell; My Name is Why by Lemn Sissay; Three Women by Lisa Taddeo; Other Minds by Peter Godfrey-Smith; Love, Nina by Nina Stibbe; Men Explain Things to Me by Rebecca Solnit; The Story of Art by E H Gombrich, Black and British by David Olusoga; When Breath Becomes Air by Paul Kalanithi; Don't Touch My Hair by Emma Dabiri; The White Album by Joan Didion; Lowborn by Kerry Hudson; Inferior by Angela Saini; We Are Never Meeting in Real Life by Samantha Irby.
Novels: Mrs Dalloway, Orlando, To the Lighthouse (and generally books by Virginia Woolf); Americanah, Half of a Yellow Sun; The Thing Around Your Neck (and generally books by Chimamanda Ngozi Adichie); Wuthering Heights; Wide Sargasso Sea; Giovanni's Room;  Things Fall Apart; The Handmaid's Tale; The Secret History; The Power; Homegoing; My Brilliant Friend; Circe; Heartburn; N-W; The God of Small Things
………………………………………………………………
Favourite books (Charlotte)
I always find this question somewhat panic inducing. I think it is because of how it draws attention to the impossible quantity of books on this planet and the absolute inadequacy of anyone, even the brainiest of brainboxes, to make even the slightest of dents in this infinite reading list. I have a slight Very Hungry Caterpillar (or should it be Bookworm?) approach to books, in that I will devour most literary treats with gusto and have an eclectic, non-discriminatory palate. The below (extremely abridged) list is perhaps evidence of that.
The Heart's Invisible Furies, A Little Life, Anything Bill Bryson (but especially The Body and A Short History of Nearly Everything), His Dark Materials trilogy, The Book of Dust trilogy (so far), each and every Harry Potter, The Blind Assassin, White Teeth, Americanah, Half of a Yellow Sun, Girl Woman Other, A Secret History, Boy Swallows Universe, Calypso, Educated, To Kill A Mockingbird , Rebecca, Great Gatsby, And Their Eyes Were Watching God, My Name is Why, Small Island, Life after Life, Room, The Good Immigrant